Brave defenders of
Ogriy and
Khair!
The time for the decisive battles at the Ancient Plateau has come! The great dragons call on humans and magmars to fuel their hearts with courage, hold their weapons tight, and take part in the battles, that will define who will be victorious in this confrontation.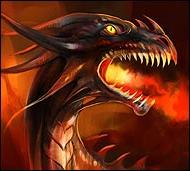 Under the leadership of
Striagorn
and
Erifarius
the powerful armies of both continents will clash in battles at the
Ancient Plateau
. And only after winning all the fights with honour, will one of the races reaffirm the readiness to protect
Faeo
and the ability to oppose any adversary, earning the title of strongest!
Warriors of Faeo! Lead your race to victory! Once in 24 hours Dragons will give Dragon gift to all, who wishes to receive it. Clan members may opt in a second task, as a reward they will receive a special blessing, which increases the amount of valor received in battles by 10%, achievement «Furious victory» and clan leader will receive 10 Stone Architect Sign. Warriors will also receive achevements and valor.
Time of the battles
Every day at 10:00
Every day at 16:00
Every day at 22:00
In the battles under the leadership fo the dragons,
the warriors' equipment will have
durability, that has been unheard of.
It will be virtually impossible to break these items. In the meantime all
injures will be healed instantly after the battle.
More info in the Game Library.

Participate in battles at the Ancient Plateau! Let the strongest win!