Warriors,
Sheara
has decided that it is time for a new:
Happy Hours in the Tallaar Halls
! Come and fihght and show your bravery!
Warriors from
level 7, enter the Tallaar Halls between Friday, 14:00 Faeo time and Monday 11:00 Faeo time
! Crossing the threshold you will be possessed with a thirst for destruction and go berserk, losing the ability to differentiate between your own and other species, and capable only of thinking how to spill the blood of others.
If you enter the Tallaar Halls during this period of time you will receive bonus Valor for each fight.

Warriors of the
levels 3-6
will receive
double Valor
for each finished
Arena
during this period of time.
Both

Magmar
and

Human
warriors love the thrill of opening
precious chests
that contain wonderous goods. Anything can be in there, from the elixirs they need in their everyday battles up to a
Cerrador Amulet
! But now something horrible happened to the Antiquarians who were going to sell them: A whole wagonload of these chests has been stolen. Try to find these chests and they are yours! But you might need
keys
for them as well…
What ever happened to all those boxes filled with wonders and mysteries is not certain. They may reappear anywhere in Faeo. For example any monster or villain might suddenly find them among their possesions. If you are lucky, you might be able to part them from their new found treasure...

Warriors of Faeo, the order of the
Underground Knights
invites you to take part in a new cave tournament from
Friday May 3 at at 14:00 Faeo time
till
Sunday May 5 at 22:30 Faeo time
. So, warriors, get ready for the bloody battles! Sharpen your weapons and improve your skills to win a good amount of Valor at the weekend!

To get into the cave tournament use the battlefield button and select Cave Tournament. Participants will have to queue in order to get into the battlefield. Each group fights against warriors of their own level group. The groups are level 3 and 4, level 5 and 6, level 7 and 8, level 9 and 10, level 11 and 12, level 13 and 14 and level 15. Players are grouped in teams of 25.
May has begun in Faeo and it is getting warmer by the day. This is a very special time of the year: Soon the wonderful Oilberries will ripen and you will be able to harvest them!

Head to the

Berona Prairies and
Zviglod Brist. From Friday 11:00 Faeo time you will be able to find Oilberries there for three days. Gather as many as you can and bring them to the rulers

Pireney and
Onufir! But don't forget, there is a reason why these berries are so precious: The harvest is more complicated than you would expect. If you put too many berries in your backpack you will crush them, and damaged Oilberries are not very useful!


Day by day, warriors of the
Magmar and the
Human race are dragged into fights. These might be small reencounters as well as great and epic battles. Today you have once again the chance to meet your enemy eye to eye and to prove the supremacy of your race regularly!

Each Tuesday and Thursday at 17:30 Faeo time a portal will appear on the city squares of
Dartrong and
O'Delvays for three hours which will bring you to the Infernal Battlefields, where you will be grouped according to your level. The level groups are 3-4, 5-6, 7-8, 9-10, 11-12, and 13+.


While the respectable citizens of Ogriy and Khair are fast asleep, crooks are busy at work under the cover of darkness, going unnoticed as they haul bags filled to the brim with artefacts back to their hideouts. The following day, word of the new goods that have appeared on the Black Market spreads through Faeo like wildfire.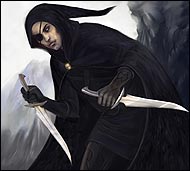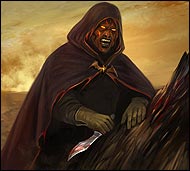 Rumour has it that

Gloum
and

Chigrik
have gotten hold of a multitude of rare items, ranging from dwarven treasures to the hearts of mighty Kroffdors and Eldives, which players could use to increase their reputation. Some even claim that items which used to belong to
General UyarrMO
himself are among the spoils!
Bankers are not usually regarded as very generous but
Forint
is clearly an exception! Enjoying the spring weather he is an an excellent mood and so he gives
a present to every warrior who obtains Diamonds
- even if you get yourself as little as
9
Diamonds.
And here you can find the great presents you will get when obtaining Diamonds:
| | | |
| --- | --- | --- |
| | Bonus Items | |

Payment of at least:

Bonus

9
13
22
27



45

2x


75
3x


90

4x


150
3x
300
5x
You receive the listed items for each payment of at least the amount in the list during the time between
Friday, April 26, 11:00 Faeo time and Sunday, April 28, 22:30 Faeo time
.
Warriors! Don't miss the opportunity and fight till death on the battlefields! Sheara is planning to improve your skills on the battlefields against inveterate enemies of chaos. So if you are blessed by Sheara,
all items that are worn during fights will be indestructible.

If you want to benefit from this rare chance, you should visit the
Arena of the Underground Knights
,
Crystalline Caves
,
Ancient Temple of the Chosen
and even the
tournament of Worship
between
Friday, 16:00 Faeo time and Monday 11:00 Faeo time!
At the base camp of your race you will find the
Elixir of Invincibility
with following prices:
Warriors of Faeo! Please note that from now on there will be a
daily maintenance break at 4:00 Faeo time
. Please make sure you finish all your fights before as they will be terminated at that time. This daily maintenance replaces the downtimes we so far had on Monday and on Thursday.
The captivating perfume of the spring flowers, the singing of the birds and the warm rays of Mirrow make everyone want to leave their houses and enjoy spring outside. And there you can find them: Traders offer exclusive chests decorated with beautiful flowers in the
Valley of Fire and the
Outskirts of Klesva. What will be in these wonderful spring chests? Will you find a valuable prize?



If you are lucky you will not only find the great things you can usually expect in chests but also special items you will need fighting the monsters of chaos.