With each new day it is becoming colder in
Ogriy
and
Khair
. Streets and fields are already covered with the thick layer of snow, fluffy snowdrifts are appearing everywhere.
Warriors, like small kids, are making snowballs and throw them at passerbies, those who do not like fun make gifts from icicles and give them to everybody. It is winter time in the world of Faeo.
Let winter time bring you luck and high spirits!
Thanks to the bravery and decisiveness on the defenders of the World of Faeo undead army with its insidious leader, Chion Warlock, was defeated.
Warriors who tirelessly helped to defend the world of Faeo and deserved a bunch of Mithril Palm, will be able to exchange them for valuable rewards at the City Fairs.
You can exchange Mithril Palm for various rewards till December 12!

It is time to exchange Mithril Palm for valuable and useful artifacts!
Brave warriors of Faeo! Shiko the Paladin managed to discover the hiding place of the Chion Warlock. It is time to destroy the forces of evil and the warlock himself!
The palladin invites brave warriors to join him in the decisive battle with the damned enemy.
Fight will take place:
For warriors 3-6 levels – at 11:00
For warriors 7-10 levels – at 13:00
For warriors 11-15 levels – at 15:00
For warriors 16 level and higher – at 17:00
Put on your armor, equip your elixirs and scrolls, take your weapons – and go to Shiko, who with the help of magic spell will teleport you to the warlock's hiding place in an instant.
Defenders of Faeo! The fate of our world is in your hands!
Warriors! Mistress of the Dragons Sheara has decided to bless all warriors who go to the Tallaar's Halls this weekend!
Queue up for Tallaar's Halls starting from today November 24th and your items will not break in case of the defeat in Tallaar's Halls till November 27th, 12:00 and you will receive doulbe valor!
Warriors! Merchants of the world of Faeo respect the Black Friday tradition and want to offer you the appropriate offer. Starting today, November 24th, till November 27th, you will find elixirs and artifacts with discounts of up to 75% in Premium shop!
Everyone, with no exceptions, will get the chance to get what they have always wanted with an incredible discount! Discounts up to 75%! Is that even possible? You won't be able to find anything for a cheaper price in faeo! The list of items on sale contains the things that you've been waiting for a long time! The Hidden Face Mask will be waiting for its new owners, too!
Hurry! Starting this Friday 24th of November and until Monday 27th, 12:00, the prices on many of the items in the Premium Shop will drop to a minimum!

One just can not miss a Black Friday!
Premium Shop is waiting for you!
What is that unusual noise that is heard on the Trade Fairs of both capitals? A squeak of bend wood, melodious sound of bowstring, a whistle of flying bows… No, that is not the exchange of fire with the enemy, that is customers trying out newly arrived goods. Warriors' Fair of Wonders has started in the World of Faeo!
IMPORTANT!

Bows and amulets are not on sale this time.



Enjoy the fair, warriors!
The Fair will be open till November 28th, 12:00
Warriors! Another month with good news from the

Chroniclers offices of

Ogriy and

Khair. The long-awaited and desired Library update is having another step forward!

We want to present you some of the corrections and the new guides and articles that we have made in the last month!









We still got a long road ahead of us
but we will not give up! Stay tuned for more updates!
Brave warriors! Are you ready to fight with the best of the best? Your time has come!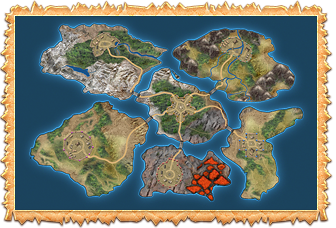 The new

season of Clan Wars
has started!
Pay attention to the changes!


It is time to show what your clan can do!
Let the strongest clan win!
Prepare your blades and armor, warriors!
Starting from November 17th and

till November 20th winners
of the
great battles
, wherever they are hold at,
will receive

twice as much valor

and

reputation

!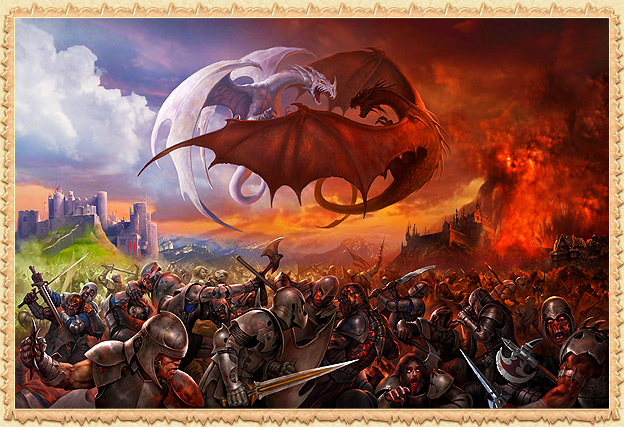 Moreover
winners of the great battles
, taking place in the disputed locations, such as
Plateau of Silnce
,
Haunted Place
,
Sunken ships graveyard
, will receive
Liche Coin, Silver Liche Coin and Gold Liche Coin
as a reward and their
armor won't break
in these locations. Do not forget that at the
Plateau of Silence
your
injuries will be healed at the end of the battle
, this happens all the time.

Fight for your continent!
Great battles will show who is the leader of Faeo!


Diamonds
, that shine under the rays of Mirrow, are rightfully considered to be the most valuable currency of the world of Faeo. Warriors with the handful of diamonds can open many doors, and tradesmen will be glad to offer rarest goods.
Now you can receive valuable and important goods for the mere fact of purchasing diamonds, without actually spending them!


1-st
payment
6-th
payment

5

2-nd
payment
7-th
payment2
3-rd
payment
8-th
payment
4-th
payment

2000

9-th
payment
5-th
payment1
10-th
payment

25

Also, with every new bonus level you will receive additional items:
Warriors! Starting from today and
till
December 1st, 12:00
when purchasing diamonds, during the special offer, you will receive gifts! There are
10 valuable gifts
, which you will
receive one by one for each
100 you buy
.
IMPORTANT!
You can now do that in
multiple purchases
- your reward will unlock after the sum of your purchases is greater than 100! After receiving one prize, you will receive the next one after purchasing another 100 diamonds in total.
Remember that you don't have to spend the diamonds to get the rewards!
Hurry - this offer is limited in time!