Warriors
of Faeo! Game
Administration
wishes you a
Merry Christmas
!
Mighty Sheara will grant you
double valor
in
Great Battles
,
Chaotic fights
and
Tallaar's Halls
till
December 28th, 12:00
, so that you could have a great time in game during this special time of the year. What is more, your armor won't break in any fights till
December 28th, 12:00
either!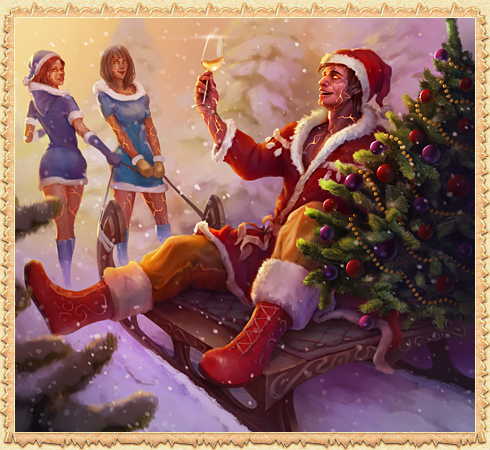 Merry Christmas!
Warriors of Faeo! The Quest
Works of the Great Blacksmith
was reworked. Now, in order to receive
Mark of distinction
you will have to kill as many
Young Kretches
as possible in the
Free Meadows
and
Smoky Knolls
with the help of
Lump of Cheese
.
You will be able to receive
Blacksmiths' Arena Token
for victories in fights at the
ordinary Arena
if you have the
Mark of distinction
.
More info about the quest in the
Game Library
UPDATE: Fair will close on Wednesday, December 28th at 12:00 Faeo time
Defenders of
Ogriy and
Khair!
Merchants has decided to updated their Fair's assortment!
Old amulets using which you'd be able to call Burial Mound Dzerug, Marble Anlagrissa and Razortooth Scorpolion.
Have a close look at the old packs of cards: in particular, with the help of «Chaos» you'd be able to summon DefilerDO Wraith once a week, «Exiles' Fortress» pack will enable you – once a week – to summon the Great Lizard Wraith.
What is that unusual noise that is heard on the Trade Fairs of both capitals? A squeak of bend wood, melodious sound of bow-string, a whistle of flying bows… No, that is not the exchange of fire with the enemy, that is customers trying out newly arrived goods. Christmas Fair has started in the World of Faeo!
There are lots of
christmas presents
available for you to purchase! Go
send
them to your friends and spread the
cheerful mood
!
It is hard to imagine how much trouble did yetis bring to the citizens of both continents! It is time to take vengeance on the yeties for their deeds!
To do that
wise mages of humans and magmars will soon open the gates that lead directly to the ice-cold homeland of the yetis.
When this happens brave warriors will be needed to travel to the land of the eternal ice, where the army of the enemy will be waiting under the leadership of Shamans. Only by defeating the beasts in their own homeland, you will deter Yetis from attacking the lands of
Ogriy
and
Khair
!
Fights time table
1-5 level

20.12 12:00

20.12 18:00

6-10 level
21.12 12:00
21.12 18:00
11-15 level
22.12 12:00
22.12 18:00
16-18 level
23.12 12:00
23.12 18:00
Warlords will participate in final battles with the yetis. The power of warriors who will fight with the yeties will be increased to such extent that
it will be possible to fight on equals with all players within one level group.
After the end of all fights, Christmas spirit will reward each player who participated in the battle.
The reward's amount will depend on the amount of input to the battle's outcome. As a reward for participation warriors of Faeo will receive
Magic Snowflake
and
Frozen Elixir
Soon the lands of eternal ice will tremble from the sound of the great battles! Get reapy for the final battle warriors!
Warriors of
Ogriy
and
Khair
! Here are the highlights of what happened during the last week of the
Clan Wars
.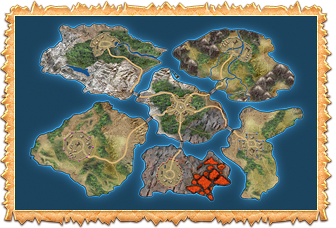 We have picked top 10 clans based on the number of reputation points earnedа and islands they were able to take control of during the last week, top 10 warriors based on the number of damage points they invoked in all and one fights.

Have a good read and good luck in Clan Wars fights this week!
Warriors
! Bankers of

English
,

German
and

Polish
servers have decided to join their forces and offer you something
very
special
! For a limited time only purchase
Diamonds
and get
20% extra
of the amount you buy!
IMPORTANT
: Levels from 5 to 10 will need 8 people for chaotics to start. Levels 16-18 are combined together and need 6 people to start the fight.
Let the blood and lava spill!
Warlords of
Ogriy and
Khiar are announcing special rules for Chaоtic battles: your items and armor will not break, and all the winners will receive

50% more valor

.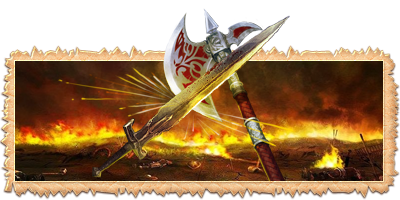 Crush your enemies, prove that you are better than them, you better start right now! The non-break magic will end at 11:00, December 19th, till that time battles await you during the weekend!

It is time for fierce battles, heroes!
Fight and win!
Warriors
! For a limited time only bankers of the world of Faeo are offering you a
very generous payment bonus
. Purchase
50,
150 or
300 and receive 100% more
in bonus items!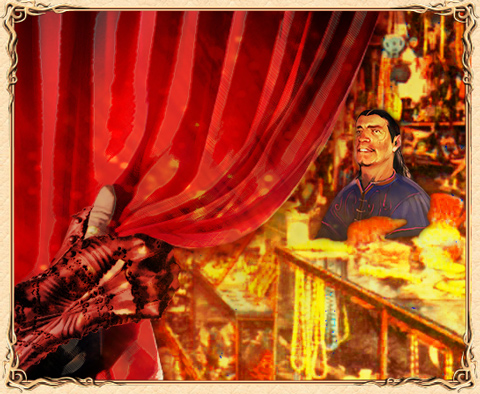 IMPORTANT: You will be able to receive payment bonus one time only!
Bankers' offer will last till December 19th, 10:00 Faeo time.
Make sure that you purchase diamonds by that time!
This year's severe winter has come to the world of Faeo to stay. Some prefer to spend days like these near a warm fireplace, but weather like that cannot be more comfortable for Yetis! Perhaps this is why these horned wild beasts believe that the lands of both continents should belong to their tribe.
Legions of Yetis have left their icy homeland to all the corners of
Orgiy
and
Khair
in order to cast out their inhabitants.
Things look bad, warriors - Christmas and New Year celebrations are in danger!
Raise your weapons, warriors! Stop the invasion of furious Yetis!