Let the blood and lava spill!
Warlords of
Ogriy and
Khair are announcing special rules for Chaotic battles: your items and armor will not break, and all the winners will receive

100% more valor

.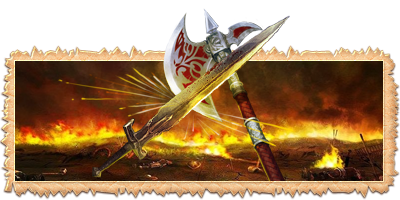 Crush your enemies, prove that you are better than them, you better start right now! The non-break magic will end at 12:00, Ferbruary 5th, till that time great battles await you during the weekend!

It is time for fierce battles, heroes!
Fight and win!