Last call for our crazy fans!
KEEP IN MIND, THE MORE COUNTRY POTS THE MORE WINNERS!
EACH COUNTRY POT NEED TO HAVE AT LEAST 3 FANS ....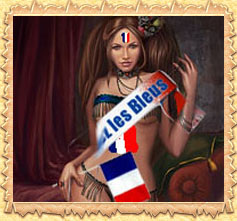 Russia, Brazil and Germany almost have completed their pots! Each complete pot guarantees one winner! Show us, how the true Number One fans are going to dress during the Championship.
All fan images for the same team - at least three - will be put in one "team pot". So for each team with at least three crazy fans we will open a separate "team pot".

Jesters will choose ONE FAN No.1 per "team pot". All teams with only one or two crazy fans will be put together in one "team pot" and

Jesters also will choose ONE winner amongst them.
Put down your swords and unleash all your creativity,
warriors, show us what you think a true fan should look like!