Recently the first warriors have discovered the Isles of Swirling Mist. There they have not only encountered the most peculiar monsters, they have also met three giants from a distant past and a people who has long since left Faeo. So far they have been hiding from the Humans and Magmars. But due to an important issue Asseliander, Barachmung and Ulvarno have decided to reveal themselves: the magical barrier that they created to prevent the chaos giants to come from the past to the present is becoming frail.


So the help of courageous warriors like you is needed. To keep the magical barrier special magical energy is needed that you can receive from ghostly creatures that live in the cloister of visions. This energy is contained in the shadows of dreadful creatures of the world of the dead, and the stronger the monster, the more power there will be in its dark reflection. Asseliander will reward everyone who is willing to help catching the shadows of these beasts as a Shadow Catcher.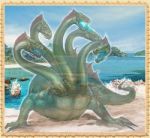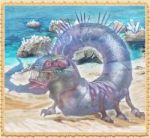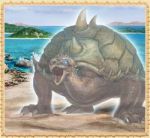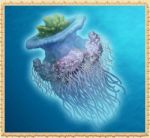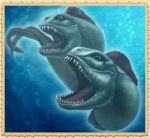 Warriors who already have access to the Isles of Swirly Mist after passing the quest Invincible Army should speak to Asseliander in the White Castle to become Shadow Catchers. You can find more information and an overview of the rewards here.