For a long time the famous precious chests have been sold from the Outskirts of Klesva and the Valley of Fire. But you don't have to travel there any more as the merchants have moved to the city: They have put up their stalls at the city fairground near the
Square of Fire and
Daylight Square. And they have brought exclusive spring chests to this location to celebrate their new venue.


If you are lucky you will not only find the great things you can usually expect in chests but also special items you will need fighting the monsters of chaos.

Warriors of Faeo, we proudly present the greatest update in the history of Legend: Legacy of the Dragons! So get in there, have a look around and you will discover a completely new side of Faeo.

You will see that there are load of new things, which are immediately available to you:
The update is getting closer! Soon War of Dragons will be more fun and better than ever before. Apart from the countless new quests, instances, places, reputations, monsters and NPCs, loads of other functionalities in the game have been improved.


Even the most daring hero loses a battle now and again. Of course, you come back to life quickly - but then you have go all the way back from the City Square to where you started out from. Now you will have the possibility to come back to life directly there wherever you are
Over the last few weeks we have been telling you about some of the innovations related to the update. Now you are probably very curious and actually wondering: When is this update finally going to appear? We do not want to keep you in suspense any longer:
the update will take place on Thursday, 23 May!

While we are uploading the update to the server, the game will be disabled on that day
from 08:00 for a few hours
. Therefore, we ask for your understanding. We will keep you posted on our
Facebook Page
and let you all know as soon as the game is available again. If you want to get to know more about the update, then have a look at our
Preview
.
There are strange things going on in Faeo: at first some farm animals were going missing, but now there are signs that peaceful residents have suddenly disappeared overnight too. The peasants are afraid to go out of their huts now after dark. The Elders are very worried.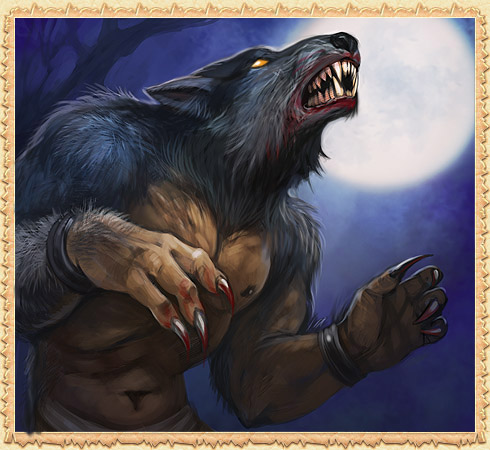 Only a brave hero can now help to investigate the reason for these mysterious disappearances and get rid of it. Warriors from level 12 on, are you ready to put an end to this evil? Go straight away to the Elders
Verkiry or
Baguron!
The forests of Faeo are very thick and dark. Sometimes, it is nearly impossible to cut through the thickets and brushwood. Somewhere hidden deep in these woods is the
Enchanted Forest
. Do you dare to cut your way into this forsaken world?

The Enchanted Forest is a new instance and part of the update, which we will be presenting soon in Legend: Legacy of the Dragons. So make up your mind right now if you want to embark on the search for mysterious resources such as Moss Agate or Mosaic Fish, or go for the dangerous Bosses and find the remote living spaces of Edera. Curious warriors can have a quick look at the Enchanted Forest here.
Warriors, the
One-Armed Bandit
will be in operation again from
Tuesday, May 21, 15:00 Faeo time
for your amusement. It disgorges mounds of
Gold
coins right into the hands of the lucky winners. Winnings clink in players' pockets, and superstitious players hold firmly onto their lucky charms. It goes without saying that, although this game is risky, it is great fun – all the warriors have been caught up in the gambling fever.
You can try to win the jackpot wherever you are
, the one-armed bandit
can be reached from every location
!
But who knows when Lady Luck will smile on them? She is very capricious – sometimes she showers the fortunate with her gifts, while at other times she can take the last copper coin from a poor wretch. To protect you from large losses the One-Armed Bandit has been configured to only accept large bets when you have sufficient money in your wallet to live well. In other words,
the more
gold you have clinking in your pocket, the more money you can bet
, so as to win big! But the opposite is also true: If a warrior's wallet has been empty for a long time, the machine will only allow him to place a small bet. This means that his loss will be smaller if he does not win.
Warriors, it is about time to re-start the Happy Hours! Only this weekend you get the chance to proof your fighting skills and crush your enemies in the Crystalline Caves.
The gods of war are merciful and they reward the winners and the defeated with
double Valor
in the
Crystalline Caves
. Warriors, you better do your best to please the gods and get your reward!
Again you can buy the
Anti-Ageing-Potion
but this time you can get the Potion in the Battlefield. Just click on the box in the starting location and you will pay

1 and get the
Anti-Ageing-Potion
.
The
Happy Hours
in the
Crystalline Caves
start Friday at 15:00 Faeo time
and
end on Sunday at 22:00 Faeo time
.
Bankers are not usually regarded as very generous but
Forint
is clearly an exception! Enjoying the spring weather he is an an excellent mood and so he gives
a present to every warrior who obtains Diamonds
- even if you get yourself as little as
9
Diamonds.
And here you can find the great presents you will get when obtaining Diamonds:
| | | |
| --- | --- | --- |
| | Bonus Items | |

Payment of at least:

Bonus

9
13
22
27



45

2x


75
3x


90

4x


150
3x
300
5x
You receive the listed items for each payment of at least the amount in the list during the time between
Friday, May 17, 11:00 Faeo time and Saturday, May 18, 22:30 Faeo time
.
A long time ago, some explorer's ships that were searching for new horizons got caught up in a terrible storm. After a few days, the surviving sailors watching the sinking Mirrow got a glimpse of completely unknown lands. This update gives you the opportunity to explore these unknown Meridian Lands.


Around the towns of
Waltreia and
Rumengild you will really get to know their inhabitants in the course of numerous new quests. During these quests you will meet some of the strange native inhabitants. There are two races: the brave and catlike Maurins as well as the warlike and lizard-like Zarlogs.